---
Last Updated :
9 Mar.2004

---
Top Page
IOTA Top Pate
---

AS-049 Takara Island

Location

Frequency

Equipments

QSL Information

Pictures

Results

Log Search



---
AS-049 Takara Island; Tokara Islands

This IOTA expedition was over.

Callsigns:

JA6PSE(SSB and RTTY)(op.JI5USJ)
JA6PSI(CW only)(op.JI5RPT)

Date: 24 Feb.2004 06:00z to 2 Mar. 2004 03:00z
QTH: Toshima , Kagoshima-gun , Kagoshima , JAPAN
Zone: WAS-25 , ITU - 45
IOTA: AS-049
G.Loc.:PL49od
The Tokara Islands - IOTA AS-049, which are located in about 200km south of Kagoshima (the southernmost prefecture in Kyushu Island - AS-077) . It takes 13 hours to trip by ship from Kagoshima. The islands have 7 inhabited islands and 5 uninhabited islands.

Takara Island
Takara island is the southernmost inhabited island of AS-049. This island was formed after the upheaval of a coral reaf. The population of this island is only 120 and the circumference is 13.77km. A historical document shows that in 1824 islanders fought back invading English pirates. This island name "TAKARA" means "treasure" in Japanese. In fact, the battle in this island was modeled of the famous novel ,"Treasure Island"(1883) by Robert Louis Stevenson. In this island there are some limestone caverns which William Kidd was said to have hidden his treasures. Many explorers and bounty hunters came to see the limestone cavern.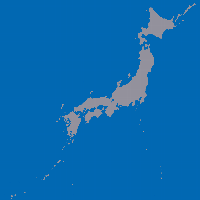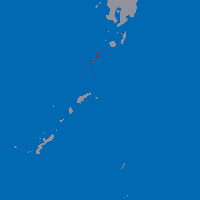 DX-Summit Main Page
---
Copyright © 2002-2006 JI5RPT.All rights reserved.

---